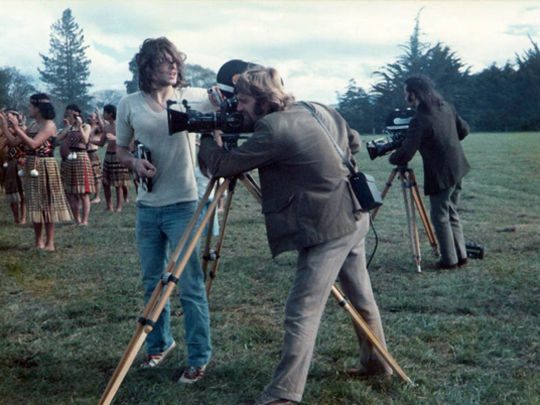 Behind the scenes on landmark TV series Tangata Whenua: chief cameraman Keith Hawke is at the centre of the frame, assisted by Waka Attewell (in white shirt). Director Barry Barclay is standing on the right, behind the second camera.
Kindly supplied by Rick Spurway.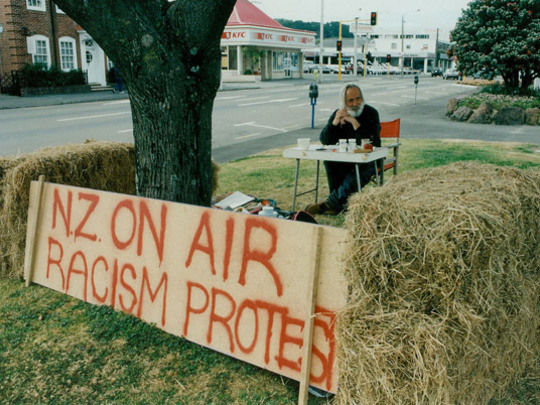 Māori film director Barry Barclay stages a lone protest against racism from a makeshift home on a central Wellington roadway.
Photographer: Phil Reid. Kindly provided by The Dominion Post