Broadcaster, teacher and Māori language advocate Kōtuku Tibble spent his life championing te reo. Tibble boasted a diverse CV  — he had a hand in the launch of te reo pop group, Aaria, taught around the North Island for 28 years, and presented shows for television and radio over more than a decade. The father of two passed away on 24 September 2017, at the age of 53.     

Kōtuku was a stalwart for te reo Māori and celebrated for his bilingual, bicultural, charming, witty 'Ngāti' personality. He was truly unforgettable. Karen Te O Kahurangi Waaka-Tibble on her husband, Kōtuku Tibble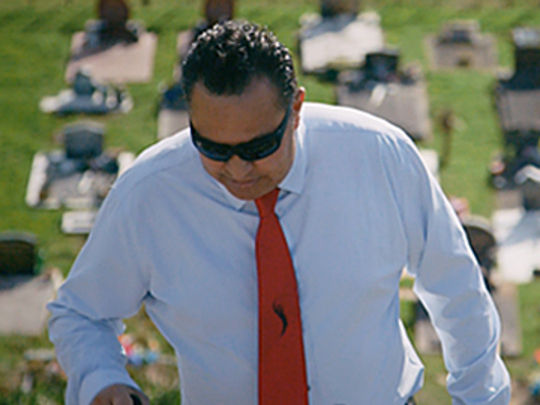 Kōtuku Rerenga Rua Mataora Te Kati: The Goethe Mystery Taniwha Rau Kōwhao Rau Ngā Pari Kārangaranga - Ngā Reo ō Te Tairāwhiti Riiki ARL Rīki NRL Te Pae Hihiri Te Tepu Kupuhuna Te Kāea Taupatupatu Manu Tīoriori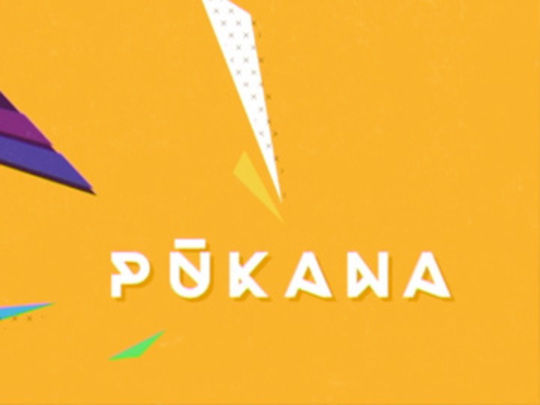 Pūkana
Debuting on TV Four as Tūmeke in 1999, children's show Pūkana was pioneering in its use of te reo. Given a new title when it moved to TV3 in its second year, it later began an epic run on Māori Television. Taking contemporary kids' culture cues, Pūkana features game shows, send-ups, talent quests and music. It emphasises 'street' rather than marae-style language. Made by company Cinco Cine, it has won three awards for best show in its category, and two nominations for children's programme. Past presenters include Mātai Smith, Quinton Hita and Te Hamua Nikora. Rugby World Cup