Jane Wrightson is the Chief Executive of NZ On Air - the agency tasked with funding local television, digital media, music and radio. She began her career working for TVNZ, before becoming New Zealand's first woman Chief Film Censor. Wrightson started working at NZ On Air as the Television Manager before leaving for a stint as head of the Broadcasting Standards Authority. She returned to NZ On Air in 2007 as CEO.

In this ScreenTalk, Wrightson talks about:
Early jobs for state broadcaster TVNZ
Being paid to watch movies in her role as Chief Film Censor
The three-legged stool: how NZ On Air's unique funding model works
Why local programming is at the heart of the agency's philosophy
The strengths and weaknesses of the NZ On Air model
The things NZ On Air has done that she is most proud of
The success of Shortland Street and Outrageous Fortune
How changes in the TV landscape - including the internet - have affected NZ On Air
How international co-productions could be working better
Feeling she has 'the best job in the country'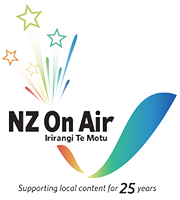 This video was first uploaded on 4 March 2015, and is available under
this Creative Commons licence.
This licence is limited to use of ScreenTalk interview footage only and does not apply to any video content and photographs from films, television, music videos, web series and commercials used in the interview.
Interview, Camera and Editing – Andrew Whiteside