Emily Corcoran is a producer, writer and actor — sometimes all on the same project. Christchurch-born, she first fell into production on a holiday job at a London video company, while studying acting. After writing and starring in UK-NZ odd couple comedy Sisterhood (2008) —  which she co-produced on a budget of only $100,000 — she was asked to produce for others, including award-winning thriller Confine. Through her London-based company Cork Films, Corcoran went on to write and produce Kiwi goldrush drama The Stolen, with a cast that includes Alice Eve (Star Trek: Into Darkness) and Cohen Holloway.  
The German lawyers said they had only seen a structure this complex on a $20 million movie. My feeling was I had the ability to raise money overseas and bring it back, which a lot of producers don't, because they are living here and they are not connected overseas. I didn't want to tap into their production money. I wanted to bring money here. Emily Corcoran on the funding of her 2017 movie The Stolen, Stuff website, 10 May 2016 Cognition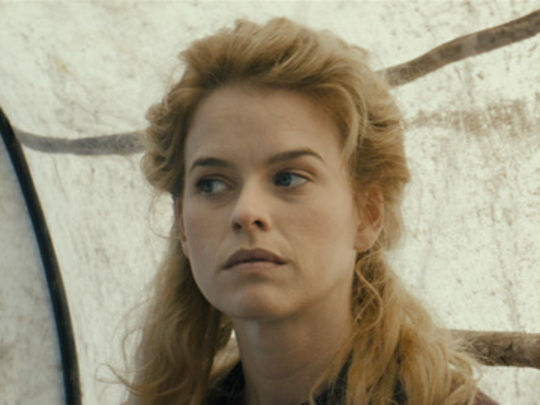 The Stolen
The Stolen follows English migrant Charlotte Lockton (Alice Eve, from Star Trek: Into Darkness) as she sets out to track down her kidnapped baby in gold rush era 1860s New Zealand. En route she meets gamblers, hustlers, prostitutes and Māori warriors. Bringing the era to life are Scotsman Graham McTavish (The Hobbit), Brit James Davenport (as the romantic interest), Rocky Horror Show creator Richard O'Brien, Cohen Holloway and singer Stan Walker. Produced and originated by London-based Kiwi Emily Corcoran, the film was directed by Brit Niall Johnson (comedy Keeping Mum). Mars A Patch of Fog Clash of the Dead SuperBob The Survivalist Winter (English feature film) The Fight Room Cal Confine Ears Father's Day (UK short film) Ealing Comedy The Thread Sisterhood Moussaka & Chips Lifes a Drag Actresses The Invitation The Devil The Atmosphere is about to Change The Prospect Picture Puppet Show