Auckland-born Aaron Jeffery moved to Australia at 17, to study acting at Sydney's National Institute of Dramatic Art. After time on Water Rats, he won fame and two Logie Awards for McLeods' Daughters. In-between doing over 200 episodes as larrikin horseman Alex Ryan, he returned to Aotearoa for Outrageous Fortune, to play Wolf West's dodgy half-brother. In 2012 he won an AACTA Award after adding 15 kilograms for Underbelly: Badness. Later he starred as celebrity criminal Mark 'Chopper' Read in a 2018 Underbelly instalment. Jeffery has also acted in Step Dave (as Dave's dad) and Prisoner update Wentworth.
I'm 42 now and I'm getting the opportunity to play 'characters', rather than in the early part of my acting career, when it was often a leading man part ... The 'straight and narrow' lead guy role can be a bit mundane — I want to play characters that have an edge, a spark, something that sets them apart. Aaron Jeffery in the Sydney Morning Herald, 20 September 2012 Occupation Rainfall Palm Beach Occupation Underbelly Files: Chopper Rip Tide Turbo Kid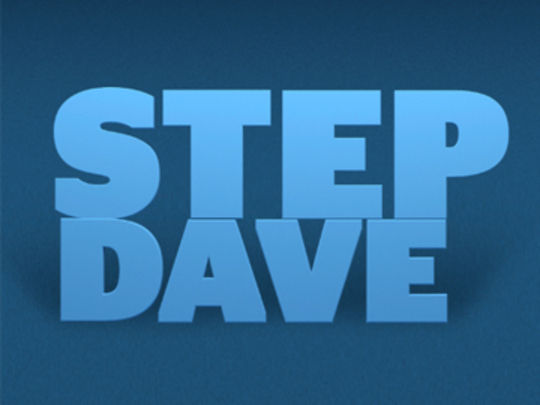 Step Dave
Twenty-four year-old barman Dave finds his life turned upside down when he meets the girl of his dreams — Cara, 14 years his senior, and the owner of three kids. Over two seasons, the light-hearted drama explored whether their live-in relationship could survive the weight of low expectations, and her unruly family. Created by Kate McDermott (This is Her), Step Dave starred Swedish emigre Sia Trokenheim (2014 film Everything we Loved) and Brit born Jono Kenyon. Interest in the format encompassed the Ukraine — which remade the show in 2016 — France, Hungary and Greece. Janet King 2nd Hand Girl Wentworth Underbelly: Badness Underbelly Files: The Man Who Got Away Cancerman: The Milan Brych Affair X-Men Origins: Wolverine Beautiful (Australian feature) The Strip (Australian series) East West 101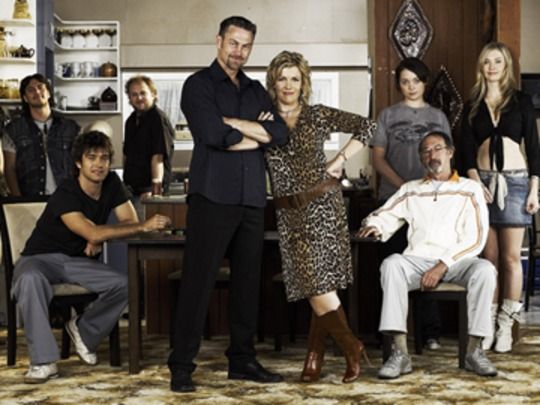 Outrageous Fortune
After her husband is jailed, matriarch Cheryl West (Robyn Malcolm) decides the time has come to set her family on the straight and narrow. But can the Wests change old habits? So begins the six-series long saga of the Westie dynasty. Hugely popular at home (beloved by public, critics and awards-nights alike), and imitated overseas, Outrageous Fortune has been a flag-bearer for TV3 and contemporary NZ telly drama; the series proved — in all its grow-your-own glory — that genre TV in NZ could be so much more than overseas stories pasted to a local setting. McLeod's Daughters Strange Planet Blinded by the Light Square One Water Rats Fire Ship to Shore Neighbours