Anna Paquin cemented her place in Kiwi film history aged 11, after winning an Oscar for her first film, gothic romance The Piano. Since then the part-Kiwi part-Canadian actor has worked under a roster of stateside directors that includes Gus Van Sant, Spike Lee and Bryan Singer. In 2009 Paquin won a Golden Globe for starring as a telepathic Southern waitress in the first of seven seasons of HBO vampire hit True Blood.  
Paquin creates that rarest of things: a profoundly unsympathetic character who is mysteriously, mesmerically, operatically compelling to watch. The Guardian's Peter Bradshaw, in a review of Margaret, 1 December 2011 The Irishmen Roots (remake) Free Ride Margaret The Courageous Heart of Irena Sendler True Blood Blue State Bury My Heart at Wounded Knee X2 25th Hour Buffalo Soldiers Almost Famous Finding Forrester X-Men Hurlyburly Fly Away Home Jane Eyre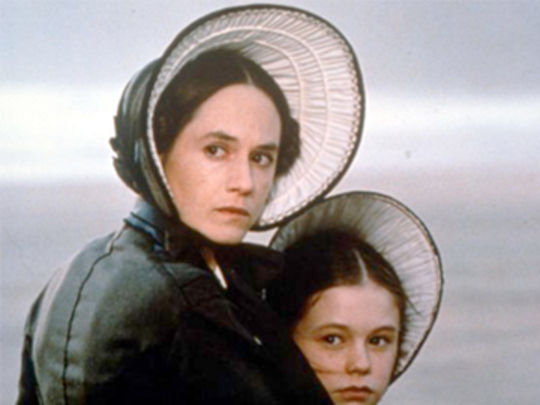 The Piano
Ada (Holly Hunter) has been mute since she was six. She travels from Scotland with her daughter (Anna Paquin) and her grand piano to colonial New Zealand, for an arranged marriage. When her husband, a stoic settler (Sam Neill) sells the piano to Baines (Harvey Keitel), Ada and Baines come to a secret agreement. She can win her piano back key by key by playing for him, as he acts out his desire for her. An especially big hit in Europe, Jane Campion's Oscar-winning tale of sexual emancipation in the bush is the only NZ film to have won the top award at the Cannes Film Festival.