A pioneer of the commercial use of 16mm film in post-war New Zealand, Robert Steele is arguably a lost name in the local screen industry. A portrait photographer who was making amateur films in 1930, he spent several years in his native Australia before returning to NZ for good in 1937.  Steele screened his films at workplaces and trade fairs, and was a major producer of commercials in the first decade of Kiwi television.   

It's not the time you put in – it's what you put into the time. A slogan for company SteeleTelefilm, from 1962 Expedition to the Poor Knights Islands The Shape of Glass Five are Two All About Ice Cream Songs and Dances of Maoriland Boomerang Flight to the Orient Children of Aitutaki Leaves from a Dairy Diary The Onward March of Pine The Egg and You Cold Facts Tahiti on the Coral Route The Big Show Fijian Holiday Indictment! The March of Pine Thrifty Nifty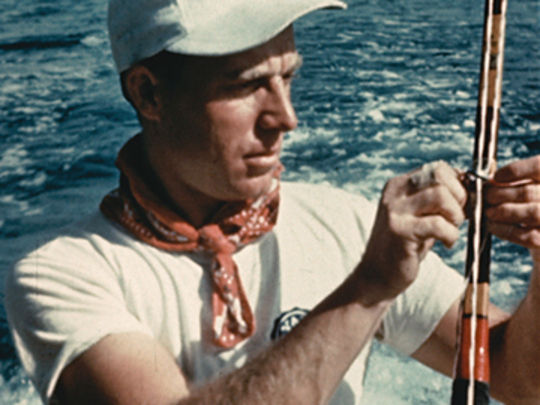 Fighting Fish
Made for the New Zealand Government Tourist Bureau by independent company Neuline, this 1950 film promotes "New Zealand's big-sea fighting fish" as an overseas tourist attraction. First stop is Mayor Island near Tauranga, then it's off to the Bay of Islands to land mako shark and marlin. Neuline was one of a handful of independent production companies in postwar New Zealand; Neuline boss Robert Steele pioneered the commercial use of 16mm film here. Although the narration purports to be that of an overseas visitor, it is actually Selwyn Toogood, who narrated many of Steele's films. Freightair Projects for Power Table Tennis Today The Finest Walk in the World What Health Stamps Do Wings Over New Zealand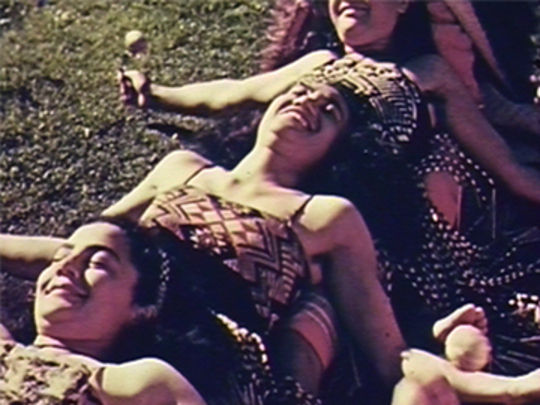 Here is New Zealand Trout Fishing in the Tongariro Industrial Auckland Curves and Contrasts: The Camera Art of Robert Steele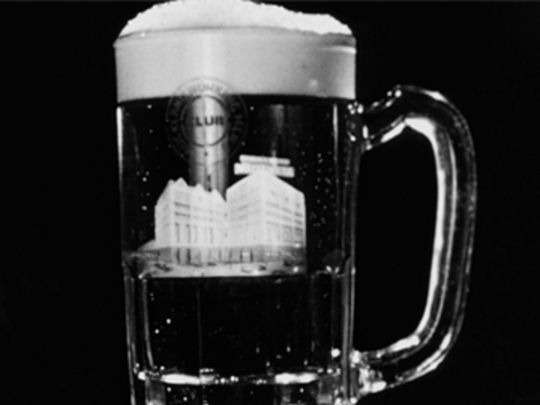 The Brewery Behind To-Day's Great Drink - DB Breweries
This silent film from 1945 showcases the making of "to-day's great drink" (beer!), at Dominion Breweries' Waitemata Brewery in the Auckland suburb of Otahuhu. Post-war, beer consumption was about to boom, with DB set to meet the demand. The film extols automation throughout the production process (though humans are seen contributing to the craft). Beer was still being brewed on the Otahuhu site 70 years later. Made by pioneering commercial filmmaker Robert Steele, the 16mm silent film was likely made for screening at trade fairs or winter shows. Corroboree Rodeo Shattered The Wings of Romance