New Plymouth-bred Rodney Charters borrowed a wind up Bolex camera from his dad to make stylish short Film Exercise (1966). It helped win the Elam student a place at London's Royal College of Art. After two decades of filming adverts and documentaries globally, he began amassing more than 50 credits in Hollywood. Charters has framed high profile US TV dramas from Dollhouse and the remake of Dynasty, to 24 (for which he was twice Emmy nominated). He also shot Michael Caine robbery movie Going in Style. In 2013 Charters won a Career Achievement in TV Award from the American Society of Cinematographers.
While most people think a director of photography just stands behind a camera, the job is far more complex. During the filming of 24, for example, I directed a huge crew — sometimes numbering as many as 200 technicians. In the long run, the DP is responsible for the final look of the film. Rodney Charters explains what a director of photography does, on website Zacuto Magnum P.I. (remake) Dynasty (remake) Going in Style Jay-Z: Legacy The Shannara Chronicles Criminal Minds: Beyond Borders Marked Mosaic of Life The Last Ship The Fosters They Die by Dawn Dallas (TV sequel) Nashville (TV remake) Alphas Charlie's Angels (TV remake) Shameless The Travelling Movie Band Australians Hit Hollywood Dollhouse Lovers in a Dangerous Time 24 - Redemption Night Life The Rookie: Day 3 Extraction The Rookie: CTU An American Girl on the Home Front A Very Married Christmas Pixel Perfect Sounder A Ring of Endless Light 24 Kiss My Act Intern Horse Sense Roswell Blind Faith Brink! Indefensible: The Truth About Edward Brannigan Kull the Conqueror Like Father, Like Son Nash Bridges Conundrum Profit The Pretender (American TV series) Hercules: The Legendary Journeys Car 54, Where Are You? Deadly Vows M.A.N.T.I.S TekWar The Babymaker Traps Bonds of Love Nightmare Cafe Shadow of a Stranger Sleepwalkers The Fifth Corner The Hat Squad Fly by Night Scales of Justice Sweet Poison The Commish Psycho IV - The Beginning Friday 13th - The Series Friday the 13th: The Series Heaven on Earth Juju Music Adderly Women of the World Youngblood The Ray Bradbury Theatre Room One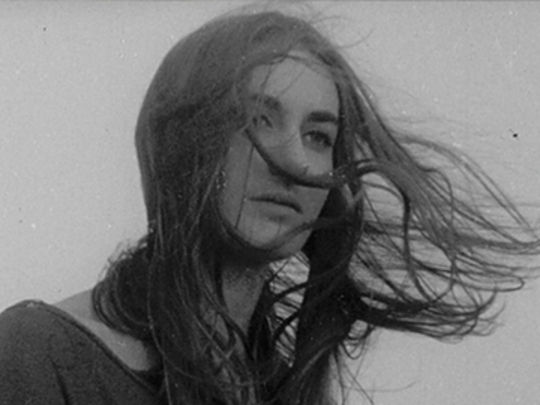 Film Exercise
Man. Woman. Motorcycle. Beach. Road. This short film makes clear that Rodney Charters had a certain way with images, long before he got busy shooting television (24, Roswell) in the USA. Charters directed Film Exercise while he was an arts student in Auckland in the 1960s. It helped him win a place at London's Royal College of Art. Favouring music and unusual angles over dialogue, the film celebrates the joys of being young and on the move, while capturing scenes of Auckland nightlife including a Mt Eden party. The La De Da's supply the custom-built soundtrack.