Ted Coubray was one of Aotearoa's earliest filmmakers to sustain a full-time career. In the 1920s he began filming local events for screenings in town halls around the Manawatū. He went on to shoot a number of feature films, including his own hit Carbine's Heritage. When sound hit the film industry in the late 20s, the inventive Coubray pioneered his own sound on film system, Coubray-Tone. He died on 10 December 1997.   Image credit: taken from Geoff Steven documentary Adventures in Māoriland

... [Carbine's Heritage] attracted capacity audiences, screening simultaneously in three Queen Street cinemas. With only one print, opening times were staggered, and film reels were biked from place to place to keep the three screenings running. The negative of the film was melted down to make belts during the Second World War, and only a poster and publicity stills are known to survive. Diane Pivac on Ted Coubray's 1927 movie Carbine's Heritage , in book New Zealand Film - An Illustrated History
Mouth Wide Open: A Journey in Film with Ted Coubray
Seven decades after he began shooting films, Ted Coubray got his close-up in Mouth Wide Open. The documentary emerged shortly after his death in late 1997. It captured the hive of filmmaking activity that was 1920s Aotearoa — and Coubray's role as a pioneering cameraman, who even directed his own movie (horse racing hit Carbine's Heritage). The arrival of synchronised sound upped film budgets considerably; Coubray was one of the first in Australasia to create his own sound camera. In this opening sequence, he demonstrates one of his many camera-related inventions.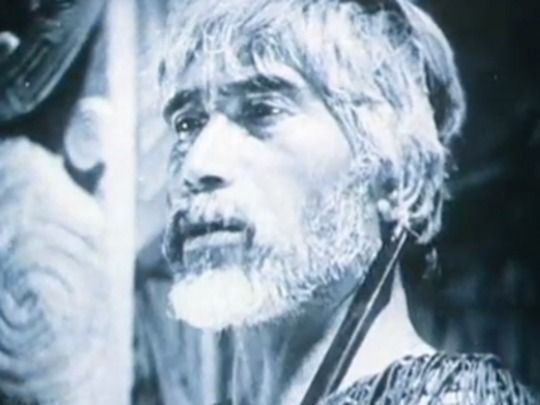 Adventures in Māoriland - Alexander Markey and the Making of Hei Tiki
After being fired from his first New Zealand film Under the Southern Cross in the late 1920s, American director Alexander Markey returned to make Hei Tiki. Following a sometimes tense shoot, mostly around Taupō, he departed Aotearoa, leaving badwill and fears he'd stolen a number of taonga in his wake. Inspired partly by Māori legend, Hei Tiki sank quickly when finally released in 1935. This documentary features extensive clips from the movie, plus interviews with surviving cast and crew — including co-star Ben Biddle, and pioneering cameraman Ted Coubray. Rewi's Last Stand Hei Tiki Speed-Weigh Terrible Earthquake Disaster at Napier-Hastings and surroundings The Romance of Māoriland Coubray-Tone News Dairyland - Cheese Making in Taranaki New Zealand Shell Motor Oil Black Magic He Murimuri Aroha ki ngā Mōrehu o Maungapōhatu - Journey into Rua's Stronghold Romantic and Sea-Girt North Shore Carbine's Heritage Under the Southern Cross Auckland Industries No. 2 - Bottled Health Grand Scout Rally held on Show Grounds Epsom March 20th. 1926. The Adventures of Algy The Birth of New Zealand The Motor Bandits