After starring in feature Broken Barrier — the only New Zealand feature made in the 1950s — Terence Bayler departed for England, to continue a six-decade long acting career that encompassed Monty Python, William Shakespeare and Harry Potter. Born in Wanganui on 24 January 1930, Bayler passed away in England on 2 August 2016.

A studio spokesman said the fight had been most realistic. At first the studio nurse had not been able to tell the difference between the actor's real blood and Polanski's prop blood, his own special mixture which includes instant coffee. 1971 Evening Post article on Terence Bayler's injuries, during a swordfight on Roman Polanski's The Tragedy of MacBeth We Know What We Know Father's Day Life Begins Harry Potter and the Philosopher's Stone Lipstick on Your Collar The Other Side of Paradise All at Number 20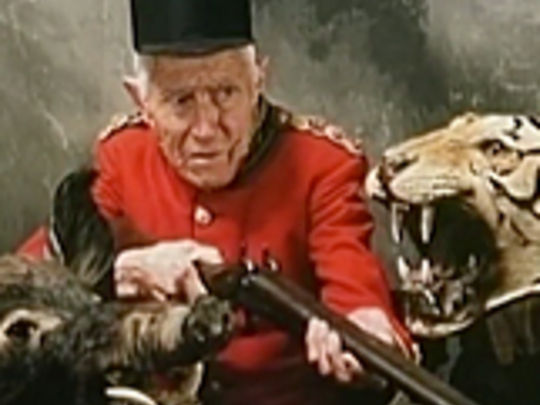 Pictures
This fictionalised account of pioneering 19th century photographers the Burton brothers is set partly in Dunedin during the closing stages of the New Zealand Wars. William and Alfred take contrasting approaches to representing their subjects — and are treated accordingly by the authorities, who are attempting to attract new settlers while brutally suppressing Māori. Produced by veteran John O'Shea (who co-wrote with playwright Robert Lord), the tale of art, commerce and colonisation was largely well received as a thoughtful essay at revisionist history. The Squad Monty Python's Life of Brian The Rutles: All You Need is Cash Centre Play – Old Man March is Dead Rutland Weekend Television A Picture of Katherine Mansfield The Tragedy of MacBeth Moonstrike Doctor Who You Can't Win Man in the Moon The Pohutukawa Tree (BBC adaptation) Family Tree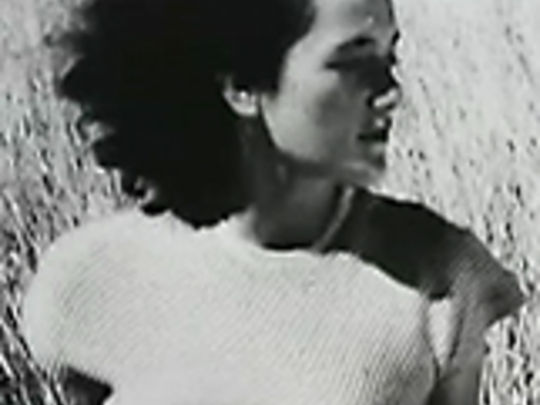 Broken Barrier
Broken Barrier marked the first New Zealand dramatic feature to be made since 1940. Its production saw directors John O'Shea and Roger Mirams crowding into a Vauxhall with two silent cameras, one picked up "from a dead German in the Western Desert". Ditching dialogue for 'spoken thoughts', the pioneering film examines cultural complications in a romance between a Pākehā journalist (Terence Bayler) and a Māori nurse (Kay Ngarimu, aka Keita Whakato Walker). According to O'Shea, some viewers considered it "a dirty movie" for spurring mixed race relationships.