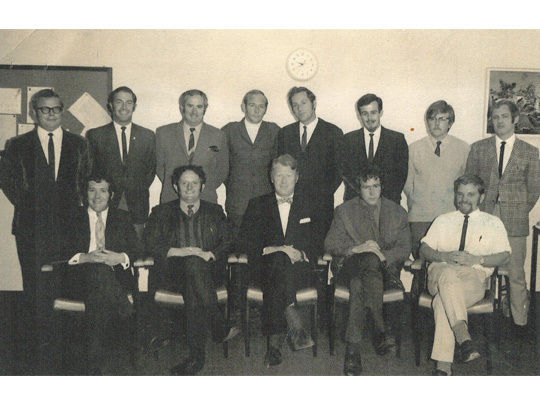 The TVNZ Producer's Course of 1970. From left, back row: Peter Sharp, ?, Donald Hope Evans, Wayne Tourell, Alan Lyne, John Whitwell, Michael Noonan, and Bob Blair. Front: David McPhail, Peter Coates, Roy Melford, Murray Reece and Mike Mune.
Kindly supplied by Peter Coates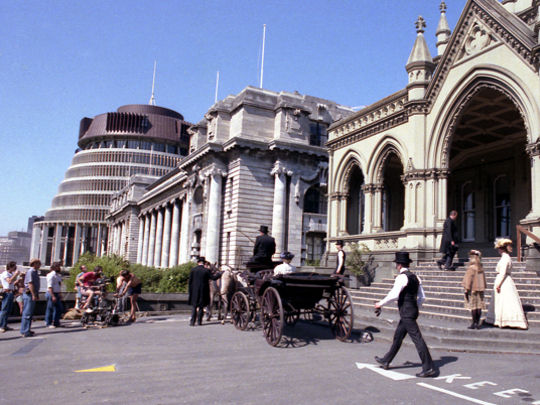 The Hanlon crew filming outside the Parliamentary Library.
Photograph taken by Graham Wallace. Kindly provided by Wayne Tourell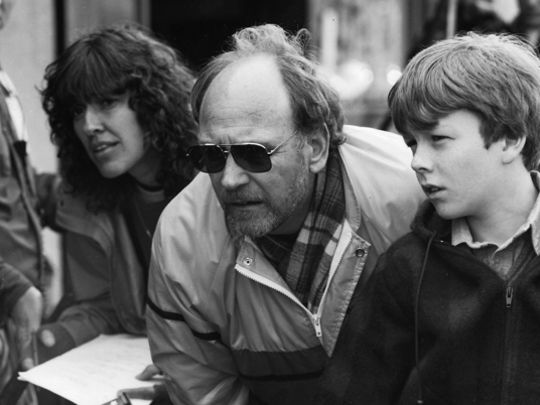 A behind the scenes shot from 1987 series Steel Riders: from left to right, dialogue coach Shirley Duke, director Wayne Tourell and actor Fraser Stephen-Smith.
©TVNZ