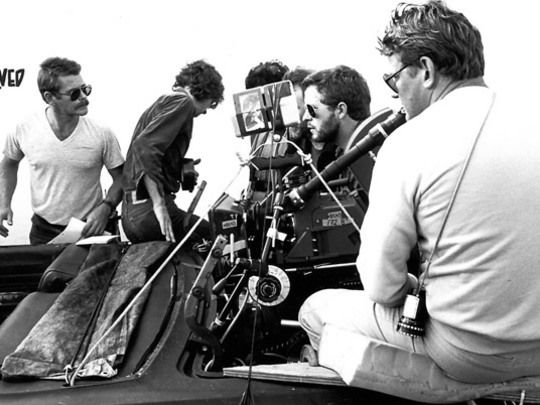 John Samuels, Don Jowsey, John Laing and Barry Habert on the set of Other Halves.
Kindly provided by Onfilm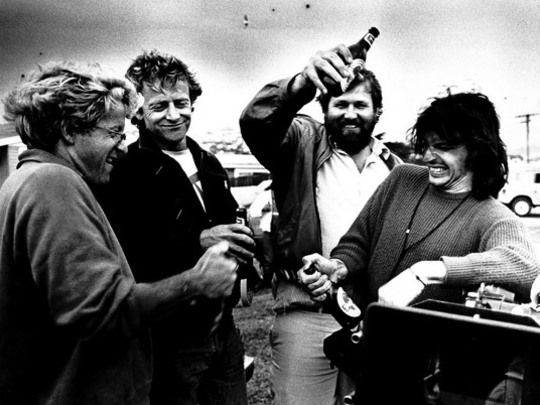 From left to right: Director John Laing, production designer Ralph Davies, producer Don Reynolds and cinematographer Waka Attewell celebrate the final day of shooting Dangerous Orphans, after filming a dramatic car over cliff scene at Titahi Bay.
Kindly provided by The Dominion Post.