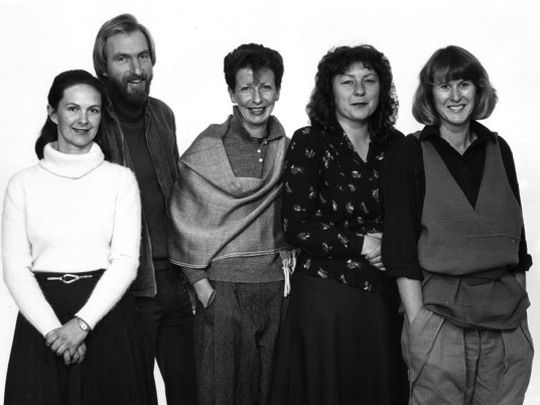 The Country Calendar team, From Left - Adrienne Longuet, Howard Taylor, Lesley Grey, Jill Thomas and Amanda Robertshawe.
©TVNZ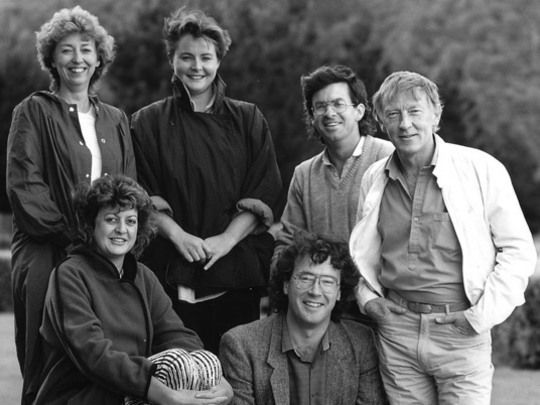 Back row - Dot LePine, Jacqui Maher, Julian O'Brian. Front row - Erina Tamepo, Tony Benny and Frank Torley Producer.
©TVNZ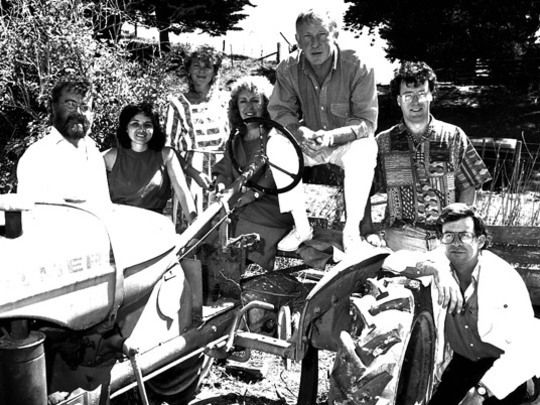 The Country Calendar team for 1990, from left - Chris Mitson, Donna McKinley-Willison, Karen Naftel, Dot LePine, Frank Torley, Tony Benny and Julian O'Brian.
Kindly provided by Onfilm.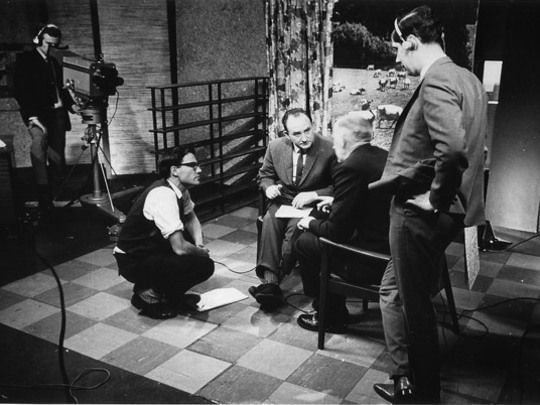 Here Country Calendar's first frontperson, Fred Barnes, prepares to interview former president of Federated Farmers, Alex Brigg.
©TVNZ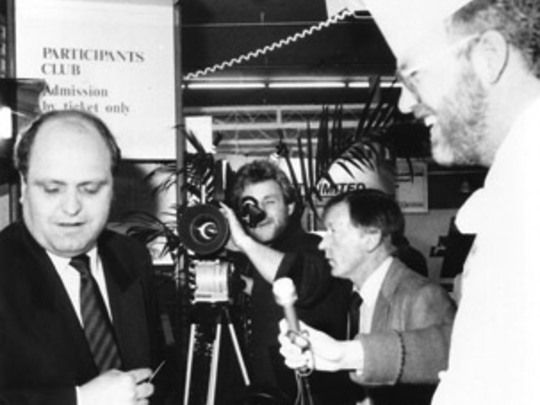 Mike Moore at the Anuga food fair in Cologne for Country Calendar.
©TVNZ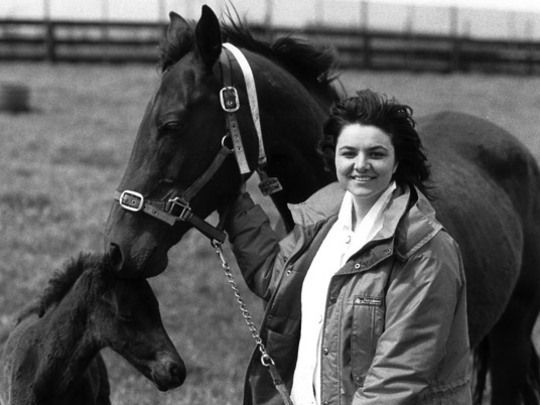 Reporter Donna McKinley-Willison visits the Ro Ora thoroughbred stud on Country Calendar.
©TVNZ