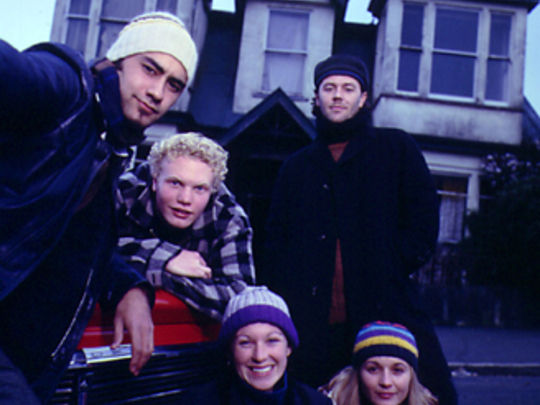 The cast of Scarfies pose outside the legendary student flat where much of the film is set. From left to right: Taika Waititi as Alex, Charlie Bleakley as Graham, Willa O'Neill as Emma, Ashleigh Seagar as Nicole and (standing) Neill Rea as Scott.
Kindly supplied by Robert Sarkies.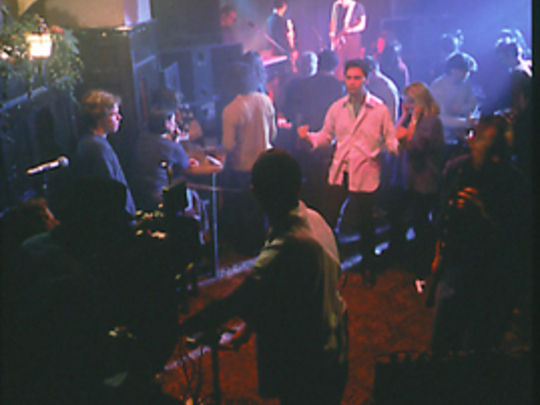 Filming a bar scene during the making of Scarfies.
Kindly provided by Robert Sarkies.