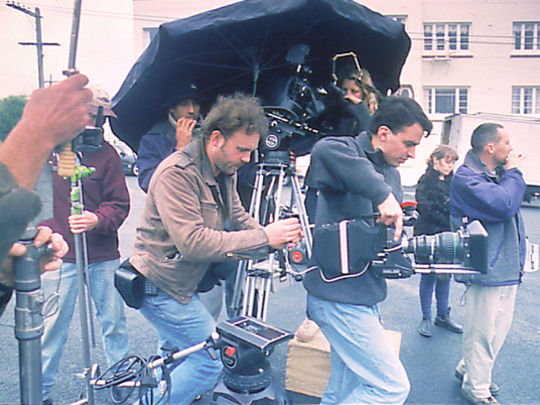 Behind the scenes on the set of Scarfies: director Robert Sarkies is holding the camera.
Kindly provided by Robert Sarkies.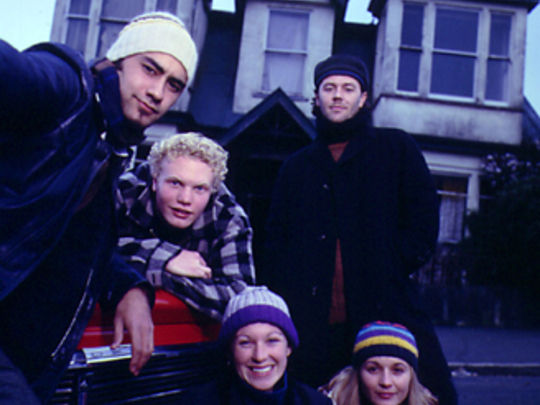 The cast of Scarfies pose outside the legendary student flat where much of the film is set. From left to right: Taika Waititi as Alex, Charlie Bleakley as Graham, Willa O'Neill as Emma, Ashleigh Seagar as Nicole and (standing) Neill Rea as Scott.
Kindly supplied by Robert Sarkies.