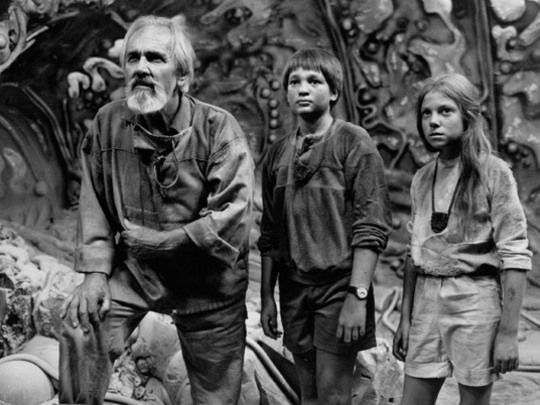 A shot from the Under the Mountain TV series: Roy Leywood plays Mr Jones, while Lance Warren and Kirsty Wilkinson are twins Theo and Rachel Matheson - the only ones who can save the earth.
Kindly supplied by The Dominion Post.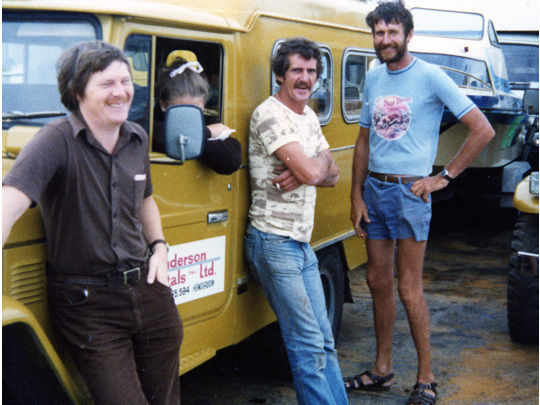 Vehicles, boats and accompanying crew-members head to Rangitoto Island by sea, during the shoot for TV series Under the Mountain. From left to right:  unit manager Ian Goldingham, grip Geoff Jamieson and key grip Vic Yarker.
Supplied by Ian Goldingham