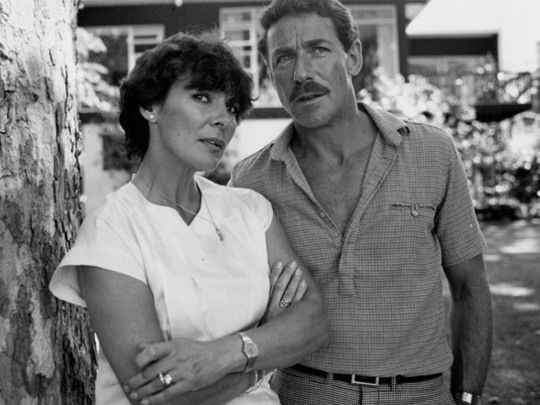 Glynis McNicoll and expat New Zealand actor Noel Trevarthen play the dizzy Aunty Noeline and Uncle Clarry in Under the Mountain.
Kindly supplied by The Dominion Post.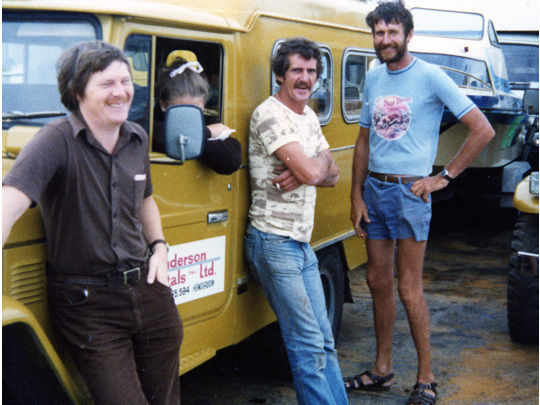 Vehicles, boats and accompanying crew-members head to Rangitoto Island by sea, during the shoot for TV series Under the Mountain. From left to right:  unit manager Ian Goldingham, grip Geoff Jamieson and key grip Vic Yarker.
Supplied by Ian Goldingham