Giving it a Whirl
Give It a Whirl was the first major documentary series to focus on New Zealand music. Over six episodes in 2003, it moved from the mid-50s and the thrill of discovery as the nascent art form trickled in from overseas, to the early 2000s when artists like Crowded House and OMC had gone out into the world and made an impact. Lorde was still at primary school.
The series was produced by Visionary Film & TV. We had a highly experienced production team, but we were also music fans who had spent time around the industry. My role was co-writer, researcher and associate producer; I had a background in radio and TV, and had written for Rip It Up. Producer and Visionary owner Richard Driver had fronted Christchurch punks The Doomed, followed by Hip Singles and Pop Mechanix. He'd also succeeded Karyn Hay as host of Radio with Pictures.
Director Mark Everton had been an announcer at Radio Hauraki and Bfm, and a fill-in for Barry Jenkin. Veteran music journalist Colin Hogg acted as script consultant, while field sound recordist Ant Nevison had been a Headless Chicken. Commissioning editor Irene Gardiner had worked in TVNZ's rock unit and had looked forward to such a series ever since the publication of John Dix's ground-breaking 1988 book Stranded in Paradise. Everton came to the show fresh from retracing Cook's voyages on Captain's Log. He brought with him cinematographer Steven Orsbourn, editor John Fraser and narrator Peter Elliott.
By the early 2000s, there was comparatively little music on our main television channels. With a few minor exceptions, music video shows like Radio with Pictures and Ready to Roll were long gone, and there was only the occasional documentary or special. The BBC had made major documentary series Dancing in the Street and Walk On By, while Long Way to the Top had told the Australian story.
A New Zealand series had been a long sought-after project. It was a glorious opportunity, but there was pressure. As Mark Everton told Greg Dixon in The NZ Herald, "we realised there was only one chance at this. The money was only going to be there once and if we [expletive] it up, then we might as well leave the country".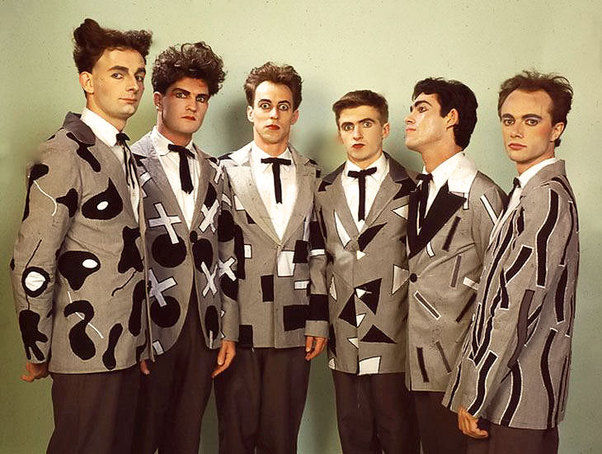 Give It a Whirl took its title from a 1979 Split Enz single. It was chosen to reflect a Kiwi spirit in an industry where there was often little to lose. At the heart of the Enz song was "a thrill you'll never know if you never try" (although one or two interviewees took exception, claiming the title failed to recognise their professionalism).
The series could never be an all-embracing history. Lessons were learnt from Long Way to the Top. Its producers had shot career-spanning interviews with a wide range of artists and then attempted to structure storylines. Swamped with material, they described the experience as like trying to "stuff a doona (or duvet) into a beer bottle".
Whirl took a more targeted approach, adopting the tag line New Zealand Rock & Roll Stories. To paraphrase another Australian — songwriter Paul Kelly — the part would need to tell the whole. Significant stories and artists would be left out, but covering five decades in six hours was never going to allow time for everyone.
The reference to "rock & roll" was also telling. We saw it not as a genre but as an attitude, which could equally embrace reggae and hip hop. For Johnny Fraser, rock & roll was "music from the wrong side of the tracks…it was always the alternative". This focus did mean that there would be little room for the light entertainment which had played a prominent part on our screens in the 60s and 70s.
Any historical documentary needs strong archive, and holdings from the 50s, 60s and into the 70s were patchy at best. Early footage had existed largely on film, and its cultural significance would not be recognised for many years. With little storage space available, there had been a grim civil service efficiency to the way reels of film had literally been axed and sent to landfill. This was by no means an exclusively local phenomenon. The BBC similarly trashed a vast swath of 60s footage, including Top of the Pops episodes featuring The Beatles, Rolling Stones and Bob Dylan.
As film gave way to videotape, a new threat presented itself. In the pre-digital era, tape was far too expensive to use once, then archive; deletion lists made their way around TVNZ offices well into the 80s.
As a result, only two representative episodes from three years of C'mon had been kept (and nothing from its predecessor Let's Go or more middle of the road successor Happen Inn). Where footage survived, it often reflected that light entertainment bias. This became an obstacle to any meaningful coverage of the progressive rock scene in the late 60s and early 70s.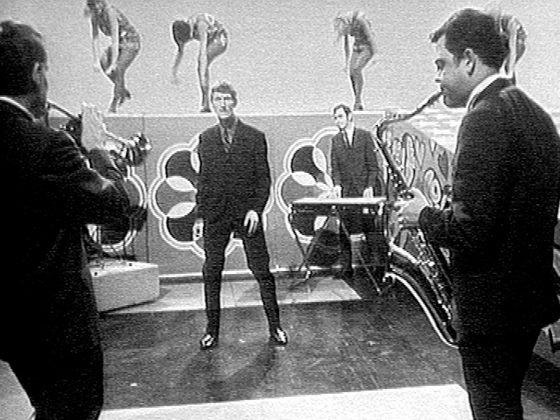 The limited state of the archive led one former producer to strongly urge that the first episode should encompass the 50s and the 60s. The advice was noted but not followed.
A footage search launched to locate film and video held in private hands paid off almost immediately: it yielded priceless footage shot by Ron Crabtree in 1956 when he aspired to make a rock'n'roll film. It was enough to make the campaign worthwhile (and needed to, because very little else surfaced). Crabtree's images played an important role in the first episode. But Mark Everton also saw the footage as emblematic of a feel he was looking for, and based the show's title sequence around it. The theme music was composed by Dudes/DD Smash guitarist Ian Morris.
Extensive use of still photos helped to fill the void. From Wellington, Larry Jordan provided a number of previously unseen shots from the early 70s with subjects including Dragon (before they decamped to Australia) and the original line-up of Split Ends (possibly the earliest live shot of them, at Ngāruawāhia in 1973).
The backbone of the series came from more than 70 interviews shot throughout New Zealand, as well as in London, Melbourne and Sydney. Big names were accounted for in Johnny Devlin, Max Merritt, Dinah Lee, Ray Columbus, Allison Durbin, Tim and Neil Finn, Dave Dobbyn, Don McGlashan, Graham Brazier and Dave McArtney, Martin Phillipps, Mike Chunn, Chris Knox, Jon Toogood and Shayne Carter.
Equally important were the stories of those outside the limelight or behind the scenes. Record company executive Dave van Weede saw the potential in rock'n'roll and pressured country singer Johnny Cooper to cut a version of 'Rock Around the Clock'. Peter Dawkins produced some of our most enduring hits (including 'Saint Paul', 'Nature' and 'April Sun in Cuba'). Mike Rudd, from mid-60s Christchurch cult legends Chants R&B, later wrote one of the great 70s Australian anthems, 'I'll Be Gone', with his band Spectrum (a song still little known in his native land).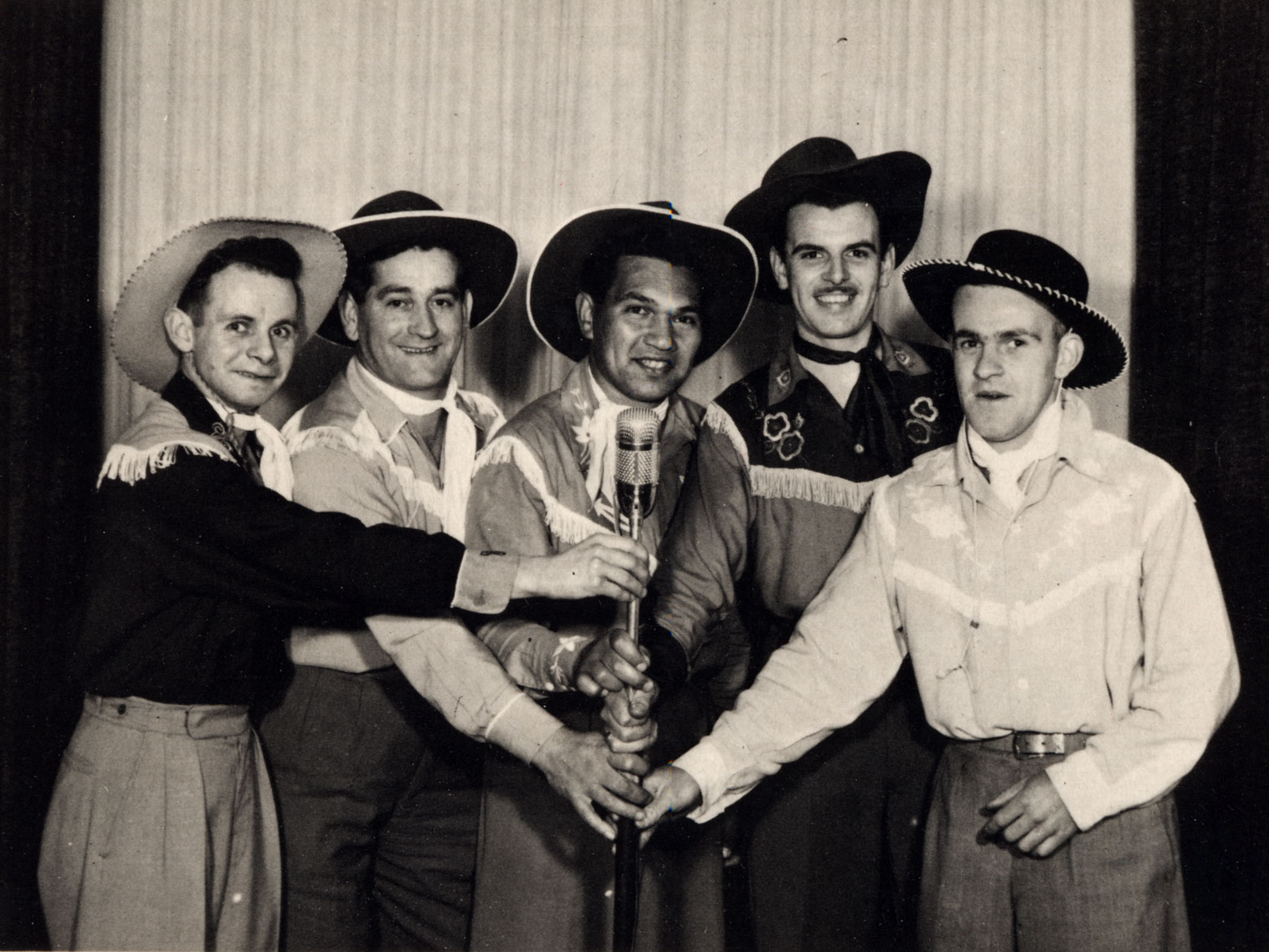 A number of interviewees are no longer with us. Jane Walker, Max Merritt, Bones Hillman, Peter Dawkins, Johnny Cooper, Dalvanius Prime, Ray Columbus, Rick Bryant, Graham Brazier, Dave McArtney and Ian Morris are all very much missed, but the series captured them and acknowledged their contributions.
Given the coveted 8.30pm slot on TV One on Monday nights, the show began screening on 26 May 2003. There was a launch function at Galatos. The extensive publicity campaign ran to billboards and double page ads in The Listener. Giant banners festooned the TVNZ atrium for weeks.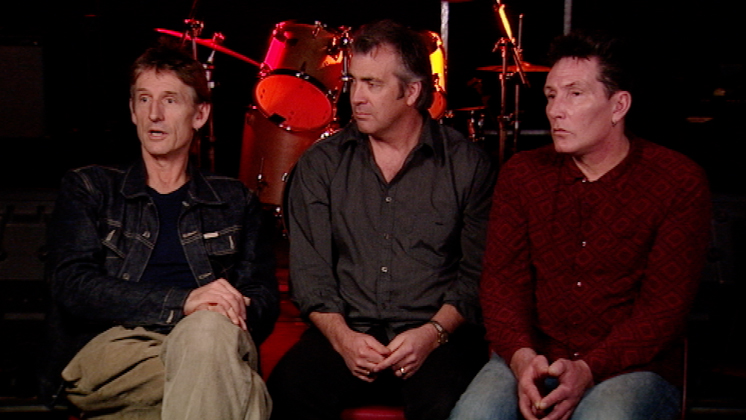 There were inevitable questions over the omission of particular artists. Debbie Harwood, who had topped the charts with When the Cat's Away, felt the contribution of women was under-represented, and responded with her radio series Give It a Girl.
The critics were largely kind. Omissions were also on Graham Reid's mind, in an otherwise favourable NZ Herald review of what he called "an intelligent and remarkable series". Diana Wichtel concluded in her Listener review that "this sort of cultural history is what television can do like no other medium and, so far, Give It a Whirl is doing it well". Jane Clifton was of similar mind in The Dominion Post, noting that the series "shows New Zealand TV is growing up — telling us about ourselves, often in an unsentimental way".
It wasn't all plain sailing. A netball test and a live special testing the nation's IQ saw Whirl preempted from its prime timeslot on several occasions, and a key sequence from the first episode had to be cut at the last minute when rights to use 'Till We Kissed' couldn't be secured. A CD soundtrack on Simon Grigg's Propeller Records was banned from sale by The Warehouse because of a four-letter word writ large in a Shayne Carter quote on the back page of the booklet. C'mon producer Kevan Moore's complaint about a Larry Morris quote was upheld by the Broadcasting Standards Authority.
In those pre-streaming days, the only on-going presence was a DVD release for schools, which had to be edited to be suitable for 10-year-olds (the lower age limit for pupils at rural area schools). Rights issues meant a commercial DVD version was untenable, and the show faded from view after its two replays had been exhausted. A second series filled in gaps with a more thematic approach in 2006.
Director Mark Everton regards Give It a Whirl fondly. He was "thrilled that it was so well realised, beautifully edited and wonderfully presented". It deserves to be seen again, and should be essential viewing for anyone wanting to understand the first five decades of New Zealand popular music, and the role it has played in the sounds this country makes today.
- Music fan Michael Higgins managed Canterbury University's Radio U before two extended stints at TVNZ, as a writer, researcher and later producer. He went on to spend three years as programme director at Kiwi FM.
Sources include
Jane Clifton, 'Teleview' (Review) – The Dominion Post, 28 May 2003
Greg Dixon, 'How the Shaky Isles got rockin' (Interview) - Weekend Herald, 24 May 2003
Graham Reid, 'Give It a Whirl, the final' (Review) - The NZ Herald, 13 July 2003
Diana Wichtel, 'The Beat Goes On' (Review) - The Listener, 14 June 2003
'Give It a Whirl: How The Shaky Isles Got Rocking' (interview) Take 33 (Screen Directors Guild of New Zealand Magazine), October 2003